If you are thinking about divorce, there is no doubt that finances will play a big role in your decision. While it may be tempting to walk away from your marriage with as little financial damage as possible, this can be extremely difficult if you don't have any money of your own.
Divorce doesn't happen overnight. Divorce proceeding can be a long and tedious process that often lasts for years. Before anything else, you need to accept that your relationship failed and with it comes an impending financial separation as well.
Here are a few helpful tips on how to start over after divorce:
Come Up with an Action Plan
When a couple divorces, the expenses don't stop simply because the marriage is over. In fact, for many newly divorced people, costs can go up as they face the challenges of starting over post-divorce. If you're a single person struggling to make ends meet after a divorce, it's important to come up with an action plan and take steps to improve your financial situation.
Be Honest
If there is a significant slump in your financial situation after your divorce, it is normal to feel embarrassed or ashamed. Some people might have strong feelings about it to the point that they still continue with their lavish expenses.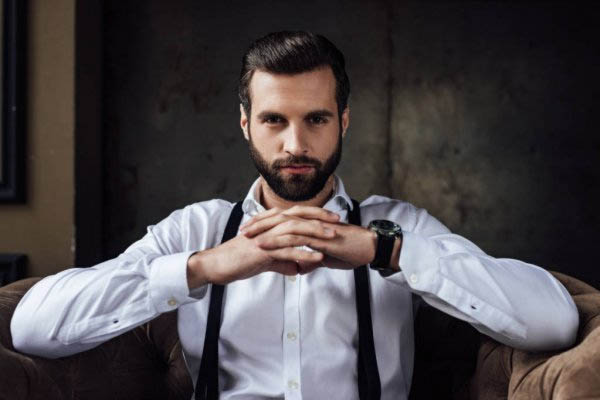 Hiding your financial issues this way might only cause more distress. Your family and close friends will understand your new situation and support you if you will be honest with them. Tell them that you cannot join them for a night out or you have to skip this year's holiday because you are still on the process of rebuilding your finances following your divorce. You don't have to be ashamed of your situation. Be honest and cut back on your expenses so you can strengthen your finances all over again.
Decide Whether to Buy or Rent
The property where you will live is among your highest expenses. Consider what will work best for your finances. Buying might seem more economical but if you are unsure where you really want to live, it might be costly to sell and move soon.
Renting might be a good option while saving up for a decent deposit for buying a new property and you might also be quailed for rent assistance from the government.
A lot of people choose to buy for their kids to feel more settled in a house of their own. However, you have to ensure that you are in good position for making repayments with enough money left for general living expenses and maintain your standard of living.
Save as Much as You Can and If You Can
It is never good to have no money at all after divorce even if you have a rich ex spouse. Don't forget that your spouse won't pay for a divorce lawyer and will likely not support you during and after the divorce settlement so you cannot just rely on this source of income.
There are spouses that might be entitled to alimony or spousal support. However, you might need to wait a long time before you actually get your hands on it. Also, based on the divorce's circumstances and how long you were together, it might leave you dry and high. This means that you cannot count on anyone for money.
What you can do is to try saving as much money you can and if you can then set it aside to pay for a good lawyer that can help you get a fair deal. You can also use it for down payment on a new apartment. Any amount you save can be used for supporting yourself after your divorce and you are starting anew with very little money. You can also try selling off your unwanted items and save the money you earn for later use.
One way to start over after a divorce is to review your health insurance policy and see if there are any ways to save money. You may be able to switch to a less expensive plan or opt for a higher deductible. You can also look into other health care savings options, such as a health savings account or a flexible spending account. By exploring your options and making some changes, you can save money and make it easier to get by after your divorce.
Move in with Your Family in the Meantime
It can be very nightmarish to start over after divorce with no money. You practically don't have anything. You won't be able to get your own apartment and you might need to temporarily consider moving in back with your parents or family members. You might not like this idea that much but whether you like it or not, it is sometimes necessary.
What will you do if you went through a messy divorce and walked away with just your clothes? You have very few options available if you don't have a job, you have no money to pay for an apartment, and you are entitled to very little government assistance.
Don't worry because this is just a temporary move that will help you take a step forward. If they can help you out, you will soon be able to save enough money for starting over again.
Stay Away from Financial Risks
When it comes to getting back on your feet after a divorce, the last thing you want is to take unnecessary financial risks. Unfortunately, many people do just that in their haste to rebuild their lives. If you're not careful, you could find yourself in over your head before you know it.
One of the smartest things you can do when starting over after divorce is to work with a financial advisor. This professional can help you create a budget and investment plan that minimizes your risk and sets you up for brighter financial future.
It's also important to avoid high-risk investments and loans during this period of time. These can quickly drain your resources and leave you struggling even more than before. Instead, focus on establishing a solid foundation for your future. Slowly but surely, you'll be able to rebuild your life and regain your stability.
Find Employment
When a person goes through a divorce, it can be one of the most difficult times in their life. Not only do they have to deal with the emotional stress of the divorce itself, but they also have to figure out how to start over financially. Often, people have to take a lower-paying job than they are used to, which can be frustrating and demoralizing. However, there are things you can do to make the process a little bit easier.
First, start looking for employment, even if it's part-time. This will help keep your mind focused on the future and give you something to look forward to. Next, create a budget and stick to it. This will help you get a better idea of where your money is going and how much you have available for emergencies. Finally, join or start a support group for divorced people.
Get Organized
There are a lot of things to deal with when you're going through a divorce. One of the last things on your mind may be getting your finances in order, but it's important to do as soon as possible. Here are some tips on how to start over after a divorce with no money.
Create a budget and stick to it. Figure out what you need and what you can live without. There are probably a lot of things you can do without, like cable TV or eating out every night.
Get caught up on your bills. If you have any past due bills, now is the time to pay them off.
Start saving for the future. You'll need money for rent, utilities, groceries, and other expenses down the road.
Conclusion
In conclusion, starting over after a divorce can be difficult, but it is not impossible. You can start over with no money by utilizing the resources available to you and by being creative. Remember to stay positive and take things one day at a time.
And with that, we officially end this blog post. But before you go, can you do us a solid and spread the love (or laughter) by sharing this on your social media? Who knows, maybe we might even find someone who can relate to our content and benefit from it... Wink